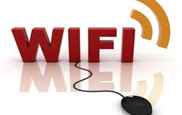 Wi-Fi Campus

Institute has centralized browsing center with contention ratio 1:1 & lease-line connectivity of 4 MBPS.

More than 200 Nodes connected with the network.

Students have free Internet access for study.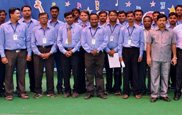 Administrative Section

Well Furnished Office building Student directed policies

Experienced Administrative staff

Time bound service to students.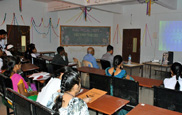 Classrooms/Halls
The teaching environment has been taken well care of to ensure proper presentation of views with suitable hardware assistance which consists of PCs, LCD Projector, other teaching aid, etc. Well experienced and qualified teaching staff.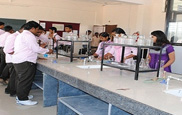 Laboratories

Well equipped laboratories

Well-furnished Labs with teaching aids

Covers all experiments of syllabus

Well qualified technical Supporting staff

Standard equipment ratio as per AICTE norm lab
Language Lab

Separate Language lab for degree and diploma

Each lab has 25 Pc for student and 1 Pc for Tutor Software to guide to read, speak, correct pronunciation, listen again own pronunciation, GD, etc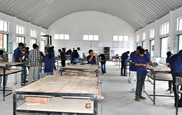 Workshop : I & II

Full-fledged and separate workshops for degree and diploma each of 1000 sq. meter. VTC has good workshop facility that includes carpentry and pattern shop, painting and sheet metal shop, fitting shop, smithy shop, welding shop and machine shop.

Proposed CNC turn A-16 and computer-aided manufacturing (CAM) for SE, TE, BE.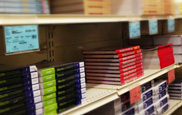 Consumer Store

The VTC Students Consumers Co-operative Stores

Caters to the needs right from stationery and cutlery items to cosmetics and uniform dress material.

Educational aids like calculators and drafters are made available through an educational kit and loose as well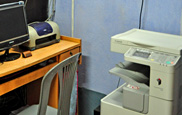 Reprographic Facility

Photocopy, Scanning and Printing facility is available in campus for students and faculty in reasonable rates.

The Reprographic Facility is equipped with copier Xerox machine to Xerox mass copies in less time.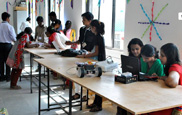 Boys and Girls Common Rooms

Well furnished end equipped Boys and Girls common Rooms.

Separate Boys and Girls common Rooms for degree and diploma.

The common rooms at VTC's campus are not only a place of relaxation but also a venue for exchange of ideas & views.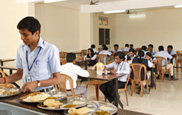 Cafeteria /Canteen

Well furnished cafeteria with quality food at reasonable rates.

Full fledged cafeteria is at VTC's campus, which is not only a place of appetite but also a venue for exchange of ideas & views.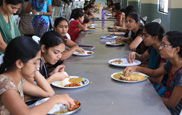 Hostel Mess

Well Furnished Separate Mess for each hostel.

Good quality Hygienic and quality food is served at reasonable rates.

Filtered Drinking Water is provided.