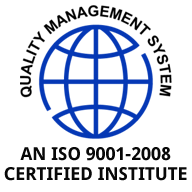 VTC is the leading education group of India with over
5000+
students studying across
32
acres of hi-tech campus
CAPACITY OF MORE THAN
10000
STUDENTS
PLACMENTS IN
150+
GLOBAL & INDIAN
COMPANIES
100+
PROGRAMMERS
Wi-Fi CAMPUS

Year of Establishment : 2012
Intake
•Degree Level : 120 students
•Diploma Level : 120 students
Programme Educational Objectives (PEOs)

The mission of the Department of Electrical Engineering is to serve society through excellence in education, research, scholarship, and public outreach.

We strive to provide an education in electrical engineering for our students and instill in them the attitudes, values, and vision that will prepare them for lifetimes of continued learning and leadership in their chosen careers.

The Electrical Engineering Department also strives to generate new knowledge through research and to facilitate technology transfer for the benefit of the Commonwealth of Pennsylvania, the nation, and the international community. To develop the skills among the students so that they can modify existing systems as well as they can develop new electrical system to fulfill need of energy sector and other field.

To provide student with deep understanding of fundamental principles and state of the art knowledge of Communications and Networking, Control Systems, Electromagnetic, Electronic Materials and Devices, Optical Materials and Devices, Power Systems, Signal and Image Processing, Remote Sensing and Space Systems.

To cultivate professional and ethical approach, effective communication, team work, multidimensional vision and ability to relate engineering issues to broader social context. To provide students with an excellent academic environment so that student will keep an attitude of lifelong learning.