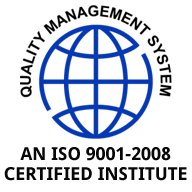 VTC is the leading education group of India with over
5000+
students studying across
32
acres of hi-tech campus
CAPACITY OF MORE THAN
10000
STUDENTS
PLACMENTS IN
150+
GLOBAL & INDIAN
COMPANIES
100+
PROGRAMMERS
Wi-Fi CAMPUS

Programme Educational Objectives (PEOs)

To provide students with a sound foundation in the mathematical, scientific and engineering fundamentals necessary to formulate, solve and analyze engineering problems and to mold them for Engineering studies from science background.

To provide students with deep understanding of Engineering Physics, Engineering Chemistry, Engineering Mathematics, Communication Skill, Environmental Studies, etc.

Engineering Physics will be base of some field like thermodynamics, dynamics, Electronics, electrical, etc. The syllabus is based on important concepts in physical science having wide applications in the field of engineering.

The Engineering chemistry will provide practical study of different compositions used in engineering and related topics viz, corrosion, paints, water and its important, calorific values of some material, etc.

The Mathematics is base and language of science and Engineering, The study of Engineering Mathematics is important to improve mathematical, analytical and research skill in the field of engineering.

The knowledge of language is important to understand discussion related to knowledge and study. To get job in interview, students must communicate strongly and will be able to share his/her idea related to question very clearly. The Professional Communication got importance due to GD and personal interview in campus interview.

To introduce the students up to professional ethics and codes of professional practice and to create awareness of the lifelong learning.