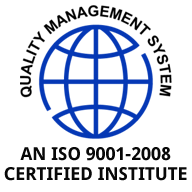 VTC is the leading education group of India with over
5000+
students studying across
32
acres of hi-tech campus
CAPACITY OF MORE THAN
10000
STUDENTS
PLACMENTS IN
150+
GLOBAL & INDIAN
COMPANIES
100+
PROGRAMMERS
Wi-Fi CAMPUS

Year of Establishment : 2012
Intake
•Degree Level : 120 students
•Diploma Level : 120 students
Programme Educational Objectives (PEOs)

To impart quality technical education and graduate the students for employment in civil engineering and related professions.

To provide students with a solid foundation in mathematical and analytical subjects so as to solve civil engineering problems and also to pursue higher studies.

To develop the ability among the students to, organize the data, synthesize data and technical concepts which will help them to solve problems relevant to the general practice of various civil engineering disciplines, e.g. Structures, foundation, construction, works management and cost transportation engineering, irrigation engineering, hydraulics, environmental engineering & earthquake technology, etc

To inculcate with the students the expertise of using computer tools to solve problems, for presentation work, acquaint them with professional level software for planning, analysis and design purpose.

To provide an experience in surveying work, site investigations, familiarity with the real issues of civil engineering including ethics, economy, management and emerging technologies.

To provide an opportunity for the students to work in team by organizing various curricular activities and professional activities resulting in the improvement of technical and soft skills.