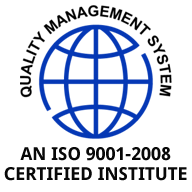 VTC is the leading education group of India with over
5000+
students studying across
32
acres of hi-tech campus
CAPACITY OF MORE THAN
10000
STUDENTS
PLACMENTS IN
150+
GLOBAL & INDIAN
COMPANIES
100+
PROGRAMMERS
Wi-Fi CAMPUS

Year of Establishment : 2012
Intake
•Degree Level : 120 students
•Diploma Level : 120 students
Programme Educational Objectives (PEOs)

To prepare students for successful careers in industry that meet the needs of Indian and multinational companies.

To provide opportunity for students to work as part of teams on multidisciplinary projects.

To provide students with a sound foundation in the mathematical, scientific and engineering fundamentals necessary to formulate, solve and analyze engineering problems and to prepare them for post graduate studies.

To provide students with deep understanding of Graphics, Electro techniques, Thermodynamics, Mechanics of Solids, the program in Mechanical Engineering lays emphasis on the analysis and synthesis involved in the design, manufacture and operation of prime movers, pumps, compressors, machine tools, mass production techniques etc. Some amount of specialization is possible in the Final Year of the B.E. (Mechanical) in Thermal, Design and Production Engineering

To introduce the students to professional ethics and codes of professional practice and to create awareness of the lifelong learning.

To involve the students in collaborative interactions with the industries and research organizations.

To improve employability of students by imparting soft skills and requisite training.

To create entrepreneurship awareness amongst the students.